About Digital Festival 2017
The Digital Festival 2017 took place on 1 June at L'Arsenal, Brussels. The Festival is a one-day celebration of tech, ideas and global innovation, brought to life through talks, workshops, debates and performance.
Alongside politics and law-making, Brussels is home to a vibrant tech scene. The Digital Festival bridges the gap between policymaker and innovator, who have an immeasurable amount to offer one another. From disruptive new startups blurring the lines between reality and virtual, to Artificial Intelligence and IoT, the Festival is where independent talent, tech startups and industry leaders share their vision with policymakers, press and the world.
The 2017 edition of Festival focused on the relationship between humans and the digital world, with three content streams (Smart Living, Smart Working and Smart Society) exploring different aspects of the human-technology interaction. We discussed digital health, AI and its role in our society, the implications of fake news, IoT and security, the role of satellites, the future of workforce and much more.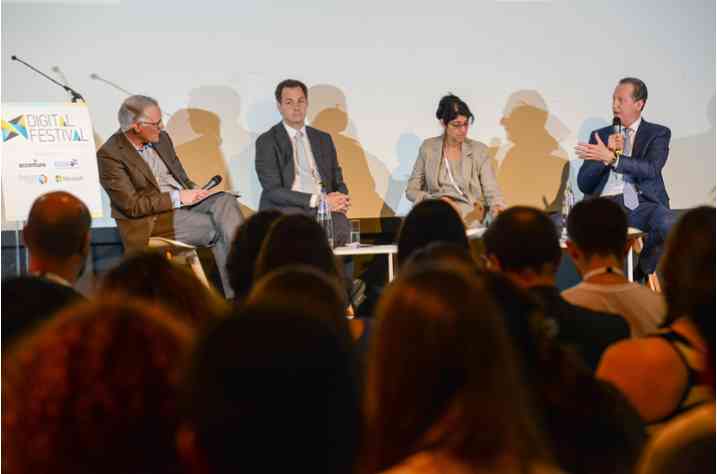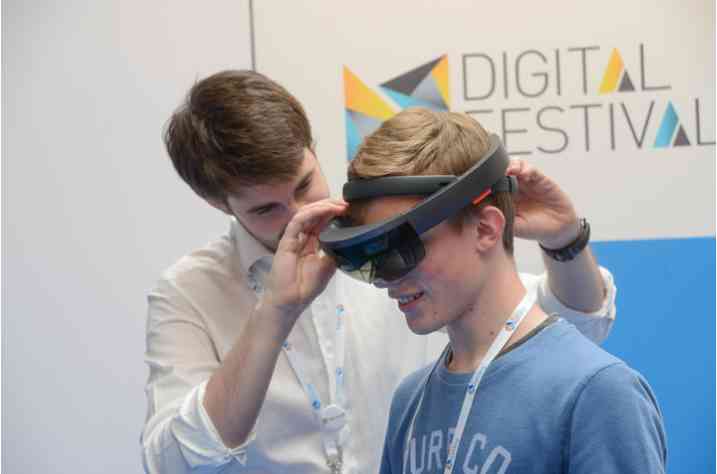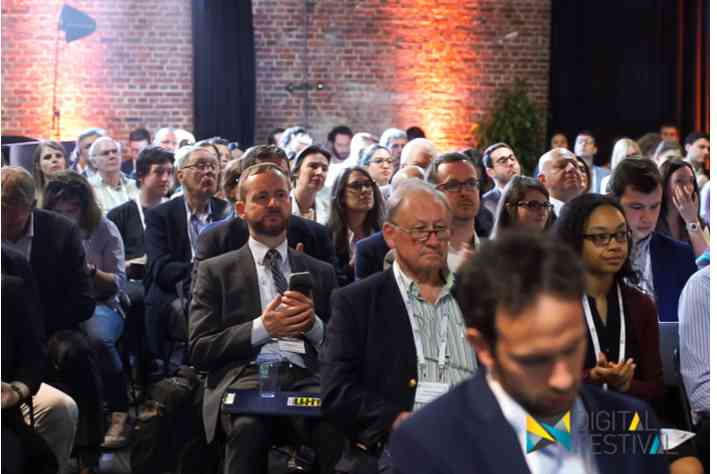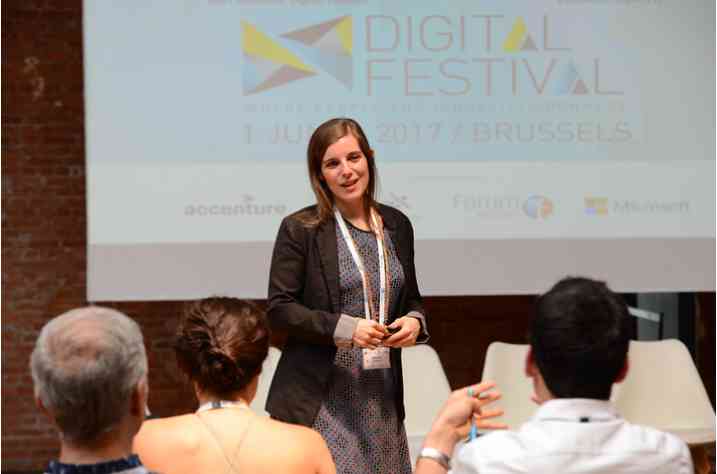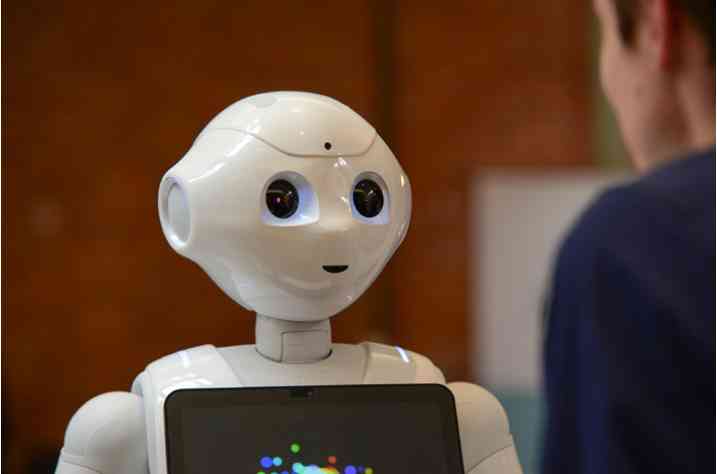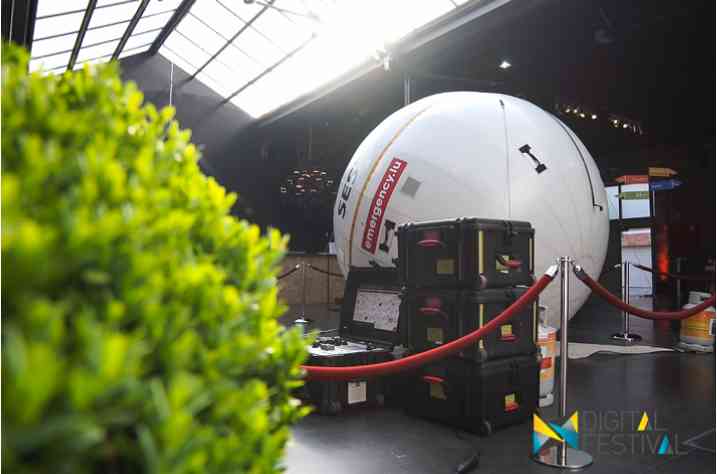 DF17 Programme themes
Smart

Living
Digital Health
Smart Cities
Connectivity & Satellites
Virtual Reality
AI & Automation…
Smart

Working
The Workforce of the Future
Digital Eco-Systems and Partnerships
Innovation in Financial Services
Coding Skills
IoT and Connected Devices…
Smart

Society
Digital, Politics and Democracy
The Preservation of Culture and History
Data Journalism and Fake News
Digital for Society
Innovation in Public Service…
Sponsor

Digital Festival

The Digital Festival offers a unique opportunity to align yourself with influencers in the spheres of technology, business and policy. This year we welcome participants to an even more exciting, wider-ranging programme than ever before. It's a programme you can be part of.

We amplify the work that you are doing with bespoke sponsorship packages that fit your specific needs. Speak to us about identifying new markets, nurturing relationships and strengthening your status as a thought-leader.
Shape

Digital Festival

The Digital Festival hosted some of the most exciting and unique speakers in technology and business last year. But we're always looking for new voices and perspectives. Maybe you know somebody who has something important to say. Perhaps you have something to say yourself.

We're able to deliver most value by acting on feedback and bringing your ideas to life. So if you have a vision of the direction the Digital Festival should take, or would like to propose a speaker, then we'd love to hear from you.

The Digital Festival is owned and organised by Forum Europe. Find out more at www.forum-europe.com