Partners
Co-Curators of DF17

Accenture
Accenture is a global management consulting, technology services and outsourcing company, with more than 358,000 people serving clients in more than 120 countries. Combining unparalleled experience, comprehensive capabilities across all industries and business functions, and extensive research on the world's most successful companies, Accenture collaborates with clients to help them become high-performance businesses and governments. The company generated net revenues of US$31.0 billion for the fiscal year ended Aug. 31, 2015.

EMEA Satellite Operators Association
ESOA is a non-profit organisation established with the objective of serving and promoting the common interests of satellite operators from Europe, the Middle East, Africa and the CIS. The Association today represents the interests of 21 satellite operators who deliver information communication services across the globe. Together ESOA Members provide invaluable communications services to the whole world including emergency communications, live broadcasting, maritime and aero communications, secure services for governments, 24-7 monitoring of industrial processes such as energy plants and a whole range of other communications capabilities that society has come to rely on.

Forum Europe
For more than 25 years, Forum Europe has been organising events in Brussels. Under the Chairmanship of Paul Adamson and the management of James Wilmott and Dan Craft, Forum Europe's activities are now global, covering most of the continents of the world. The Digital Festival draws upon many years debating technology and its role in society and influence on our lives.

Microsoft Corporation
Founded in 1975, Microsoft (Nasdaq "MSFT") is the worldwide leader in software, services and solutions that help people and businesses realize their full potential.
Sponsor of DF17

Naspers
Naspers is a global internet and entertainment group, and one of the largest technology investors in the world. It was founded in 1915, Stellenbosch, South Africa. With its headquarters in Cape Town (ZA), and listed on the Johannesburg Stock Exchange (JSE), Naspers operates in more than 130 countries. Our activities encompass 6 key business areas: Classifieds, Payments, B2C e-Commerce, Ventures, Video Entertainment, and Media. Naspers holds sizable investments in listed companies such as Tencent (CN), Mail.ru (RU), and Flipkart (IN).
Supporters of DF17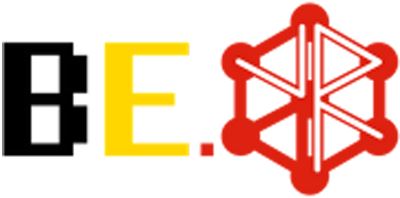 BE.VR - Virtual Reality in Belgium Meetup
Come join the Belgian Virtual Reality Meetup and connect with a community of people interested in virtual reality. Whether you are a designer, producer, developer, gamer, hacker, researcher, artist, entrepreneur, or are just curious, this is your chance to meet like-minded people from across Belgium's vibrant community. We'll meet every two months to start with to swap ideas, try out each other's projects and share expertise. We're really excited that VR is finally coming-of-age, opening up unprecedented opportunities to create mind-blowing experiences and welcome like-minded creatives and developers to join us!
meetup.com/Virtual-Reality-in-Belgium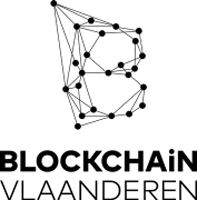 Blockchain Vlaanderen Meetup
The Blockchain technology will revolutionise the way business is handled over the Internet. We are right at the start of this process which allows anyone to innovate upon this technology and conquer a prominent spot in the Internet of the future.
To facilitate this innovation, the Blockchain Vlaanderen meetup group has been formed to bring developers, business, startups and any that don't fit in any of the former categories together to share their vision, developments and research related to this technology.
meetup.com/blockchain-vlaanderen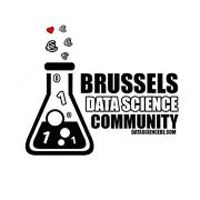 Brussels Data Science Community
Our mission is to educate, inspire and empower scholars and professionals to apply data sciences to address humanity's grand challenges.
Our members all want to contribute with their professional skills to make a positive impact on our local community or in the world, they are all aware that data based decision making is key to boost the performances of our organisations. We are an open community and everybody with an interest in data and business is welcome. Our members are University professors, managers in public or private organisations, leaders of NGO's, Ph.D. students, analytic consultants, technical big data experts…
Our activities are geared around breaching that gap between what the industry need and what the academic institutions have to offer. We focus on knowledge sharing by organising monthly meetups and training sessions. We also provide the possibility for data scientists to work on real 'Data for Good'-projects where our members offer their help to NGO's, public institutions and Startups to gain value out of their data.
meetup.com/Data-Science-Community-Meetup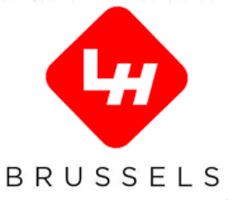 Brussels Legal Hackers
Brussels Legal Hackers is an open community of lawyers, policymakers, technologists, and academics who explore and develop creative solutions to some of the most pressing issues at the intersection of law and technology. Through local meetups, hackathons, and workshops, we spot issues and opportunities where technology can improve and inform the practice of law and where law, legal practice, and policy can adapt to rapidly changing technology.
We are explorers. We are doers. We are Legal Hackers
meetup.com/Brussels-Legal-Hackers

Coala Life
Coala Life is a Swedish medical technology and life science company focusing on heart diagnostics and mobile health. The company has developed the Coala Heart Monitor, a patented and commercial solution for remote monitoring and self-screening of heart sounds and ECG.
We make it possible for everyone to monitor their heart.
Cardiovascular diseases are one of the leading causes of death around the world. A key contributor is late diagnosis. Coala Life was founded in 2004 by physicians and Swedish entrepreneurs to change that. Now the solution is here that replaces an analogue device from the 18th century, the stethoscope, with a digital solution that records both heart sounds, ECG, and heart rate. A unique solution that listens, measures and analyses heart data, which allows many heart diseases to be detected and treated early. A series of patents and unique technology is the base this unique Swedish system.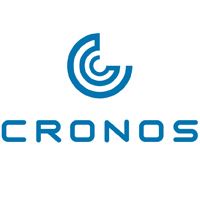 Cronos Microsoft Business
Ever since its inception, CRONOS has demonstrated an extraordinary growth, both in revenue and staff numbers. CRONOS' ability to swiftly adapt to the ever-changing market demands, made it the most preferred technology partner for many companies on the lookout for high quality ICT solutions. A thorough understanding of customers' needs and a continuous quest for innovation, combined with a consistent but flexible attitude towards excellence, paved the way to rapid growth and success.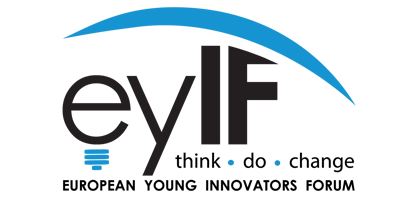 EYIF
EYIF is the leading foundation for youth innovation in Europe, an independent, non-profit association reaching over 500,000 people from across the continent. EYIF is the voice for the community of innovators, mentors, influencers and experts who lead the movement in making Europe the ideal location for entrepreneurs from around the globe. EYIF's Board of Advisers encompasses leading Members of the European Parliament active in innovation policy and leaders of Fortune 100 and 500 companies and other corporations that are global innovation market leaders, the European Investment Bank, and partners of major seed and venture capital firms. EYIF has built a strong international dimension cooperating regularly with: the US State Department, the Global Innovation Summit, the World Economic Forum, China and South Korea.
Ideas Matter
Ideas Matter is a cross-sectoral consortium that promotes awareness of the benefits of intellectual property for innovation, small and large businesses, the economy, consumers and society.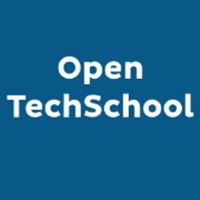 OpenTechSchool Brussels
OpenTechSchool is a community initiative offering free programming workshops and meetups to technology enthusiasts of all genders, backgrounds, and experience levels. It supports volunteer coaches in setting up events by taking care of the organisational details, encouraging coaches to create original teaching material.
Everyone is invited to participate, whether as a coach or a learner in this friendly learning environment where no one feels shy about asking any questions.
www.opentechschool.org
meetup.com/OpenTechSchool-Brussels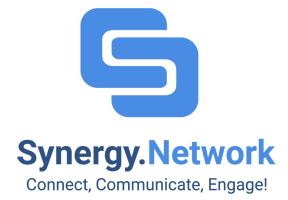 Synergy Network
SYNERGY NETWORK is a unique platform, which creates a dynamic intuitive synergy between brands, businesses and consumers, linking them in a single social community network in ways that matter most.
Synergy.net social network is available as a white label digital portal which acts as a repository for web/mobile-based connections and data, supporting markets, products and customers. As the next generation of social network, it seamlessly blends a variety of text, voice and video with e-commerce, to support your alliances and the data that drive them.
SYNERGY NETWORK is powered by Synergetica, a software company headquartered in the US (Washington, DC area) with R&D centers in Europe. Synergetica's software is in use across many industries from banking to entertainment, from social networks to AI engines, covering both the B2C and B2B markets. They are an enterprise solution provider for the local search industry as well as for social networks and SAAS solutions for SMBs.
Synergetica works to create a technical competitive advantage for both large and small companies worldwide.
Media Partner of DF17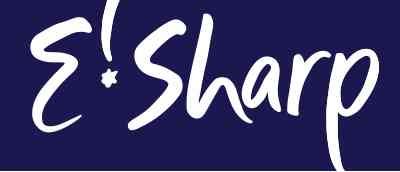 E!Sharp
E!Sharp is an online magazine delivering thought provoking analysis on the affairs of the European Union and Europe's place in the world. Through commentary, debate and humour, it demystifies the complexity of the EU.